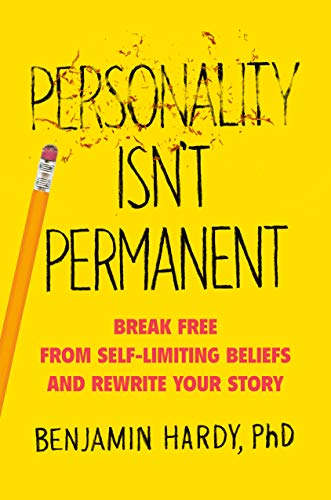 Finally Something New That Gives a Needed Edge and Results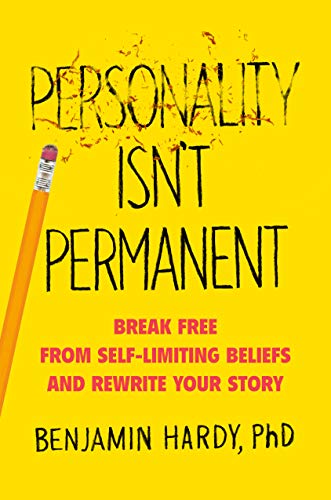 I've been an avid reader since the 1980's. When it comes to gaining an edge, I've read everything from Napoleon Hill, Dennis Waitley, Brian Tracey, Robert Kiyosaki, Og Mandino, Zig Ziglar, and Stepehen Covey to Anthony Robbins just to mention a few.
More often than not many of the works among these and others are simply a repackaging of similar principles or approaches. Rarely is there something absolutely new and unique presented that is understandable, factual and believable enough for the average person to actually put into play.
Benjamin Hardy just knocked it out of the park with his latest book "Personality Isn't Permanent."
He delivers new information that is applicable to anyone. Unlike other books, his content is doable by anyone that reads it and has the will to try it. His new insights are proven by fact and available to anyone with the desire to change.
His presentation of facts, and case studies surrounding personal(ity)change moves the act of change from a hard to accomplish task of labor to a piece of established knowledge that only requires acceptance and application in order to follow the proven steps and reap the benefits.
His factual approach, and supporting case studies are well documented facts that are universally available for anyone to benefit from.
This book was easy to read, understand and apply yet advanced in its content cutting edge material and ensuing results.
No longer is achievement and promotion limited to those with special traits or talents.
No longer is that promotion at work out of reach. Personal challenges or shortfalls no longer have to be road blocks. The opportunity is there for anyone.
With personal examples and the steps defined, Benjamin delivers a blue print that anyone can follow to reach their desired destination.
The fact is that employers are constantly trying to "grow" their employees. Most people want to grow, and are looking for promotion and expansion in their business and personal lives both.
Knowing that Personality Isn't Permanent, gives the ability to develop yourself and the formula to do so, scientifically proven.
We all want opportunity, and to not be limited. This book delivers the gift of recognizing that any limitations often start with us. Whether it is our misguided acceptance that we can't change, or if it is that we look at our past experiences as limitations or the best we can do, Benjamin sets the record straight that "the past is only prologue" and with factual scientific understanding the ability to change and grow is already proven. The question is will you participate in order to get what you want?
Remember, "In Life, Family, Faith or Finance-Your Success is in the Details"- Doug
If you enjoyed this story, please click and hold the 👏 button and share to help others find it! Feel free to leave a comment below.
Find similar content at http://douglasmontgomeryjr.com/ or easily receive notifications and updates by leaving your email address here. You can also follow me on Facebook.